Posted by IRENE LE ROY
In deze Pop-up les 'When Yoga meets Pilates' laat onze pilates docent Esther Nederkoorn je een combinatie ervaren van het beste van Yoga én Pilates gecombineerd in 1 bruisende les.  In Amerika noemen ze het ook wel Yogilates. Het klinkt als iets wat je bij een koffietentje kan bestellen, maar in de USA popt deze dynamische les op in veel fitness en yoga studio's. Het is een krachtige vorm van bewegen die ook zorgt voor meer flexibiliteit, core power en een gezond lichaam.  En het allerleukste? Deze Pop up class is gratis voor Moon members of een strip van je...
Posted by IRENE LE ROY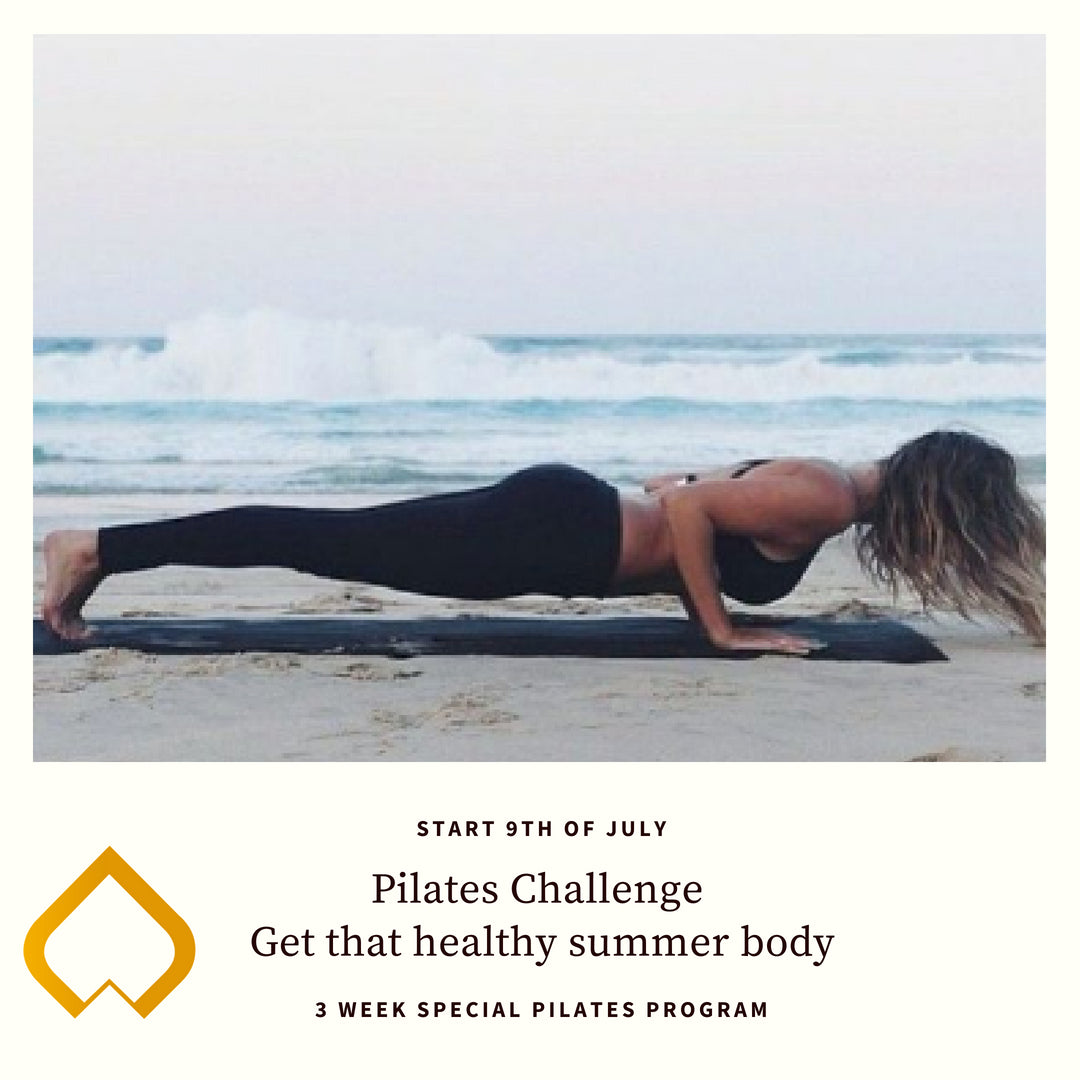 Pilates Challenge Get that healthy summer body. Burn. Sweat. Shake. Love.   In deze 3 weekse Pilates Challenge volgen we twee keer per week een uniek Pilates programma waarbij je meer kracht op bouwt en je lichaam getoned wordt. Pilates is een bewegingsmethode waarbij gecontroleerde bewegingen centraal staan. Het is vooral gericht op het versterken en flexibeler maken van je core. Dit omvat je buikspieren, lage rugspieren, bekkenbodemspieren, bilspieren en de spieren rondom je heupen.   Lichamelijke klachten worden voorkomen en kunnen zelfs verdwijnen door deze geconcentreerde en rustige manier van trainen. Bij pilates werken body & mind samen om...