9 juli: Pilates Challenge - Get that healthy summer body
Posted by IRENE LE ROY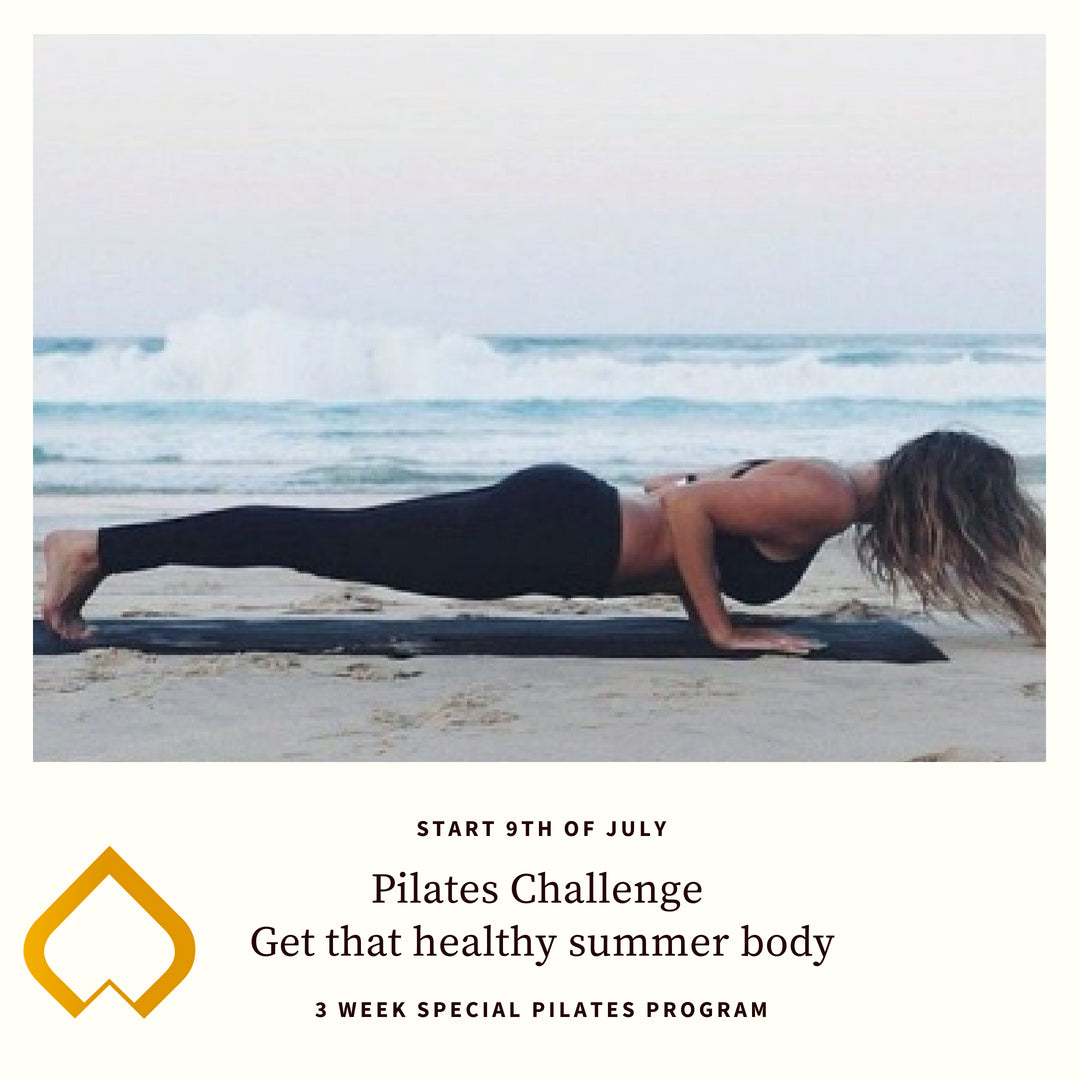 Get that healthy summer body.
Burn. Sweat. Shake. Love.
In deze 3 weekse Pilates Challenge volgen we twee keer per week een uniek Pilates programma waarbij je meer kracht op bouwt en je lichaam getoned wordt. Pilates is een bewegingsmethode waarbij gecontroleerde bewegingen centraal staan. Het is vooral gericht op het versterken en flexibeler maken van je core. Dit omvat je buikspieren, lage rugspieren, bekkenbodemspieren, bilspieren en de spieren rondom je heupen.
Lichamelijke klachten worden voorkomen en kunnen zelfs verdwijnen door deze geconcentreerde en rustige manier van trainen. Bij pilates werken body & mind samen om fysieke en mentale balans te creëren. Pilates is geschikt als je fit bent, maar ook als je klachten of beperkingen hebt. Door pilates uit te voeren in een 3 weeks programma worden de vetverbranding en doorbloeding extra gestimuleerd!
'Get ready to plank, lunge, pike, twist, mermaid, and we've got a whole new definition of balance for you. Our Pilates Challenge is a full body workout and will take place in constant core engagement. This workout activates your slow-twitch muscle fibers, leading to the lean and toned muscles we are looking for, not to mention the enormous amount of calories you'll be burning each session. This class will take you out of your comfort zone to achieve more with that beautiful body than you ever dreamed you could.' - Livia Radmanic
Maandag 9 juli van 18.45-19.45
Zaterdag 14 juli van 15.45-16.45
Maandag 16 juli van 18.45-19.45
Zaterdag 21 juli van 15.45-16.45
Maandag 23 juli van 18.45-19.45
Zaterdag 28 juli van 15.45-16.45
Prijs: Slechts € 75,- voor 6 sessies van 60 minuten*
*All you can leden ontvangen 20% korting en betalen  €60,-
Reserveer je mat via de gratis Moon Yoga Club app, bel 072- 7436011 of kom langs in de studio.
Collection 2019
Sale 70% Off
Title for image