22 maart: Yin Yoga * Self Discovery * Live Music
Posted by IRENE LE ROY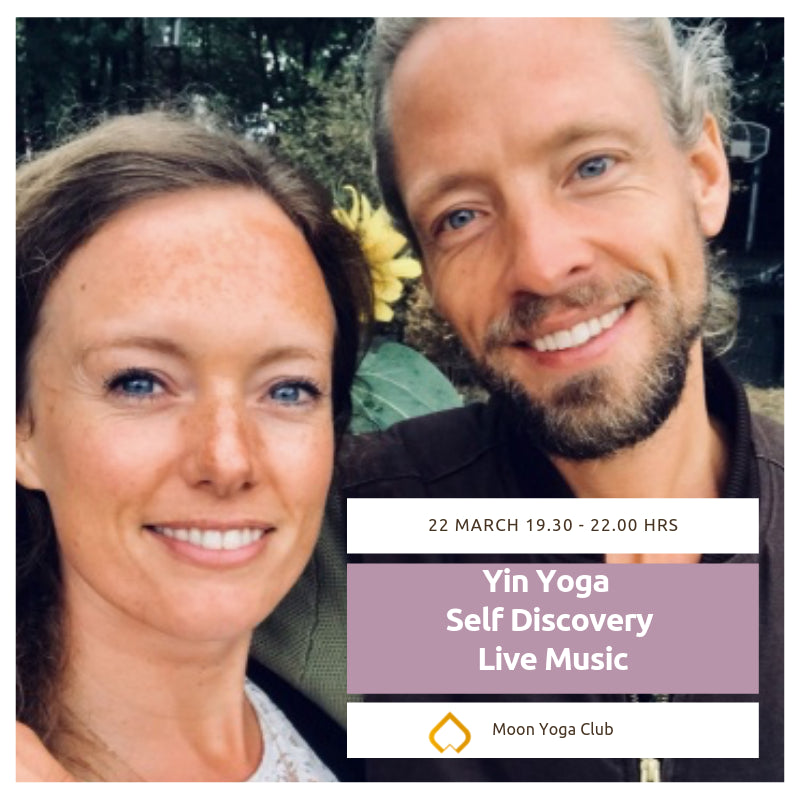 Yin Yoga * Self Discovery * Live Music
This evening we invite you to come on a journey into stillness with us. Do you have a wish to experience peace within yourself, no matter the circumstances? Are you longing for love that doesn't depend on someone else? On the contrary of what modern society might be reflecting, true happiness and peace and unconditional love is already our true nature. We do not need anything, anyone or any believe in order to be at peace. We just simply forgot. Tonight through Yin Yoga and Self Discovery, guided by live music and silence, we dive through the layers of personality, limiting beliefs and false ideas of happiness. From our head, straight into our heart. What remains? Our essence. Who we truly are. Not affected by anything, always there. Unconditional love, profound silence. Pure awareness.
From their hearts, Roland Jan shares Yin Yoga and Self discovery, while Irene creates a sound space with mantra's and improvisation played with guitar, handpan, voice and small little instruments. This way, your landscape has been lovingly created for you. So you can go onto this journey within yourself.
When: 22 march
Time: 19.30-22.00 hrs
Price: 25 Euro
Reserve your mat via de free Moon Yoga Club app. 
Collection 2019
Sale 70% Off
Title for image