29 sept: Dans Meditatie
Posted by IRENE LE ROY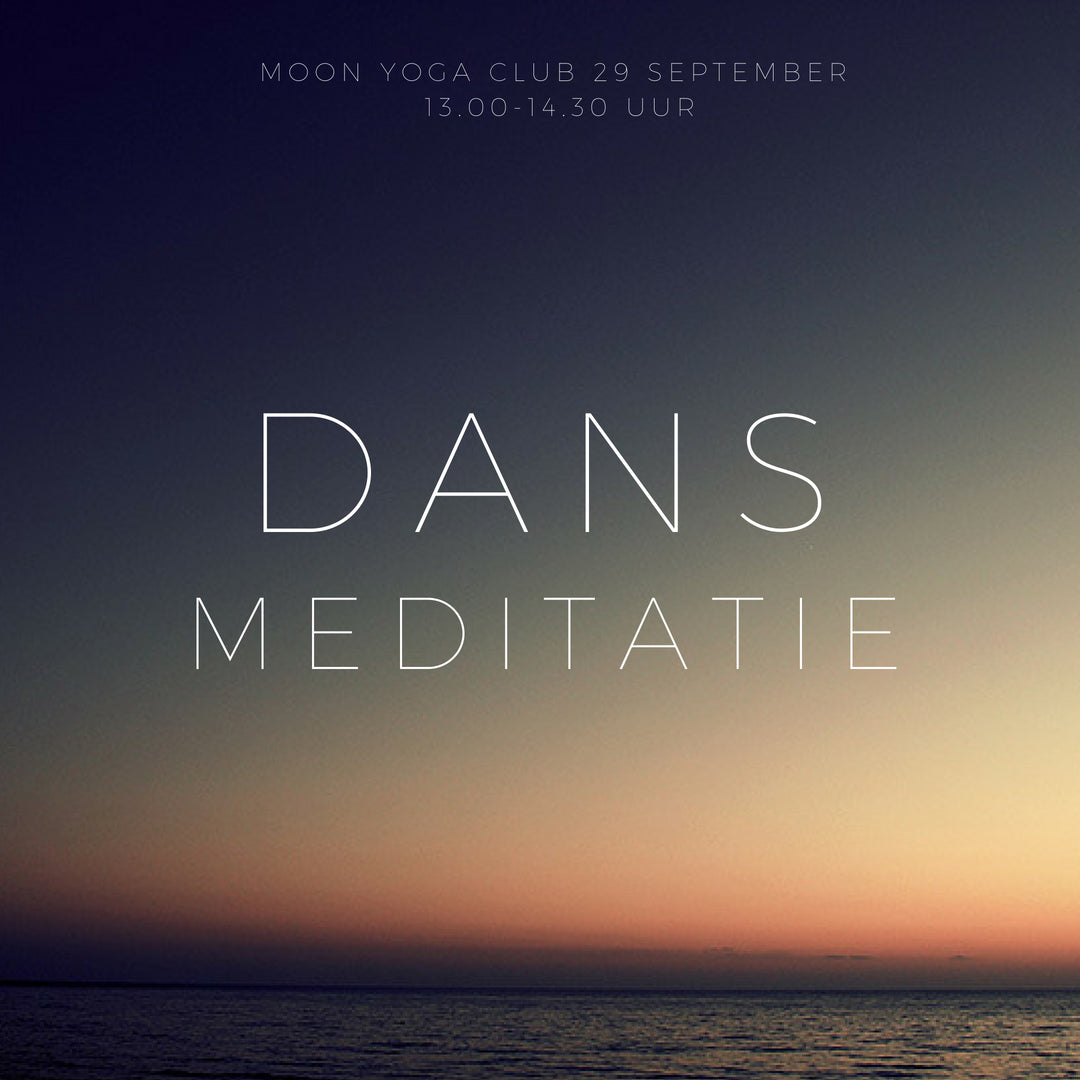 'Mind to the Feet, Body into the Beat!'
Voor Wie? Voor iedereen die zichzelf in onderstaande herkent:
Hou jij ook zo van dansen maar komt het er weinig van?
Zin om alles even helemaal los te schudden zonder dat je hoeft te spreken en je sociaal hoeft te verhouden tot anderen?
Wil je ervaren hoe muziek kan voelen, hoe je lichaam in beweging komt als je meebeweegt op het ritme van verschillende dans stijlen?
Tijdens deze dansmeditatie gaat niet alleen de muziek aan maar staat je hele lichaam 'aan': Mind to the Feet, Body into the Beat! Verbind je gedurende 1,5 uur met de muziek, met andere dansers, of dans in je eigen bubbel.
Aarden, verbinden, experimenteren, uit je dak gaan, loslaten, herontdekken, genieten, voelen, verstillen, meer 'in je lichaam' komen, 'thuis komen'. We nodigen je uit om het te komen ervaren.
Er wordt gestart met een korte uitleg en een gezamenlijke ruimte- en bodyscan op muziek. Eenmaal begonnen, wordt er niet meer gesproken. Volg de impulsen van je lichaam om te bewegen, te dansen, te stampen, te schudden, te deinen of juist even helemaal te verstillen. Voel wat de muziek met jou doet en 'creëer je eigen meditatieve dans van binnenuit'
Muziekstijl: Gevarieerd en jij maakt het extra bijzonder door zelf (tot uiterlijk een week tevoren) je eigen favoriete nummer op te geven door een mail te sturen naar
Wanneer: Zaterdag 29 september
Tijd: 14.00-15.30 uur
Kosten: € 20* 
*Moon Members en All You can leden ontvangen 10% korting. 
Reserveer je mat via de gratis Moon Yoga Club app. 
Over de docente Simone Bakker.
Simone heeft haar kennis van het menselijk lichaam (als voormalig fysio- en manueeltherapeut) en ervaring in het lesgeven als (sport)docent op ludieke wijze samengevoegd met haar passie voor dansen en vergaande interesse in de psychologie van het menselijk lichaam tot verrassende workshops waarin 'vrij bewegen en dansen' centraal staat.
Collection 2019
Sale 70% Off
Title for image