28 september: Warrior Pop-up Class by Claudia Idzardy
Posted by IRENE LE ROY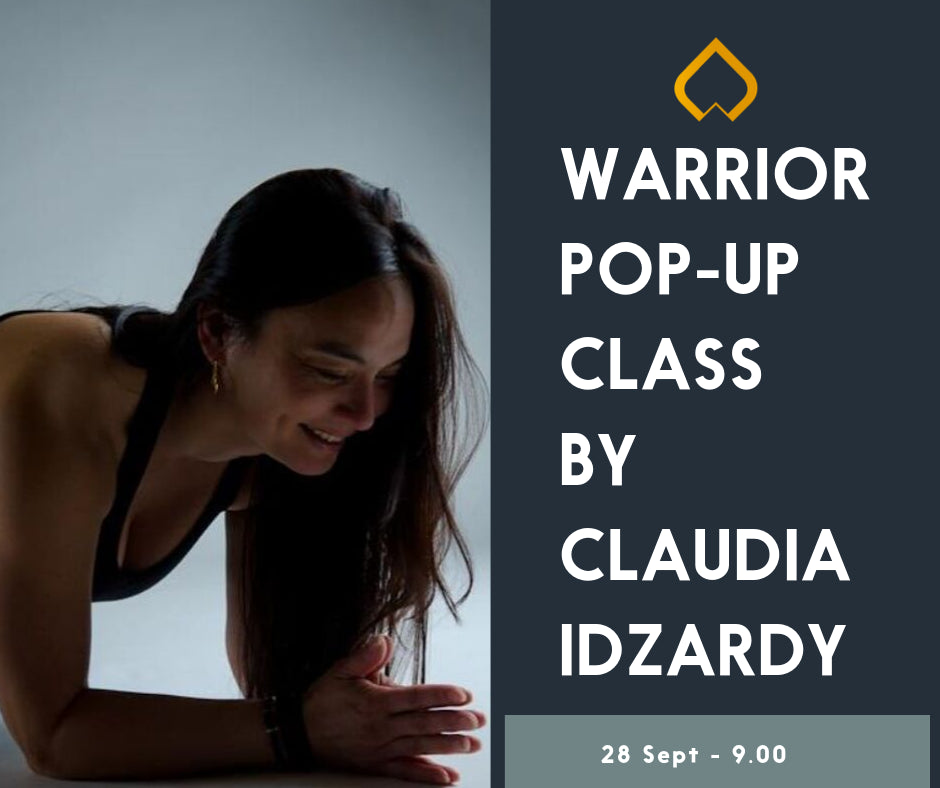 Yes! Claudia Idzardy is coming to Moon Yoga Club!! This international Yoga Teacher from the US will share her signature practice with us. This is truly an honour.
To celebrate our 3 years aniversary, Moon Yoga Club invited the lovely Claudia to come over. And she said yes! We are over the moon to welcome her in our studio. Please give her a warm welcome and reserve your mat today! This class is especially for the Yoga Community of Bergen. It's free for Moon Members and yogi lovers just pay a regular class or a strip from your 10 times card. So mark you agenda's, reserve a spot and see you on the mat the 28th. Enjoy!
*This is an English spoken class.
More info about Claudia Idzardy: 
Born and raised in Amsterdam, The Netherlands.
In 2000, I arrived in Portland OR - somewhat cultured shocked, and starting to explore my new ways of life. I found sanctuary in the practice of yoga that brought calmness as well as confidence in my everyday life. In 2007, I graduated for Teacher Training in Power Vinyasa flow and love sharing this poetic format of movement with all my students. 
During the daytime a desk jockey at the World's leading athletic company - and in the evenings and weekends great passion for teaching. Through this background I understand how the body positively reacts through movement to release tightness after long hours of immobility. My classes are focused on strength and flexibility through flow - with a few selected challenging poses that are optional and to the discretion to each student. Expect a complete body workout when taking this Pop up Warrior class!
Collection 2019
Sale 70% Off
Title for image