3 Februari: Partner Yoga by Livia Radmanic
Posted by IRENE LE ROY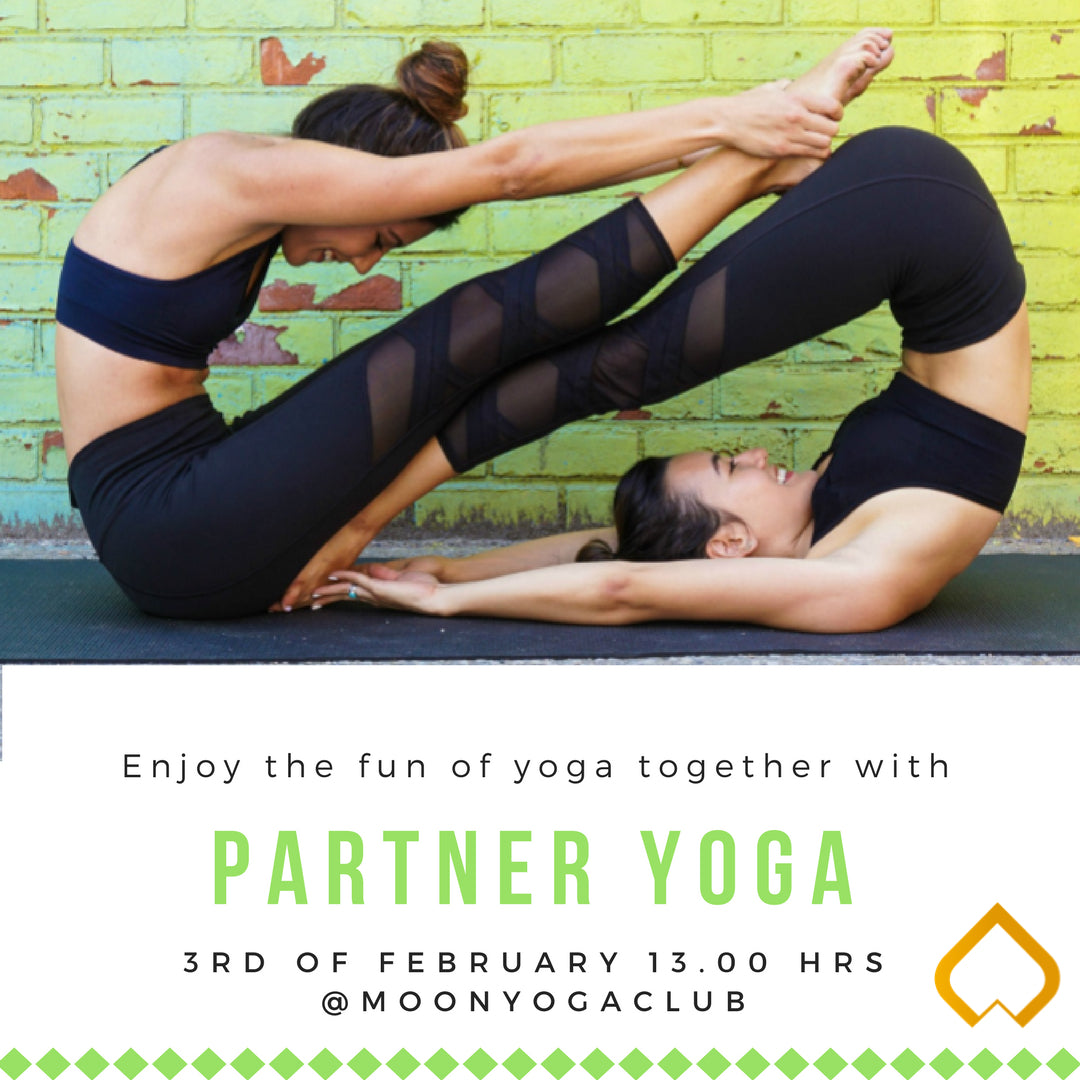 Come to explore and enjoy the introduction to Partner Yoga and connect to your breath, your body, and your partner.
In this Partner Yoga workshop - mutually beneficial partner asanas (postures) and stretches are going to be introduced. Central to this practice are trust and compassion , the first two observances of YOGA.

The Partner yoga moves are simple and accessible for everyone.  No previous yoga experience is needed! Bring your partner/ boyfriend, girlfriend, sister, mother, daughter/son, friend or come alone and we pair you up.

This will be a slower-paced, fun yoga class that will leave you feeling content – almost comparable to getting a massage with a friend!
You'll experience double the relaxation in this playful yoga sequence for two.
Price €25 pp
Duration: 90min
This workshop is English spoken. Please reserve your mat via the free Moon Yoga Club app. 
Collection 2019
Sale 70% Off
Title for image