21 dec: END OF YEAR - Crystal Healing Soundbath Celebration met Aïsha Zafirah
Posted by IRENE LE ROY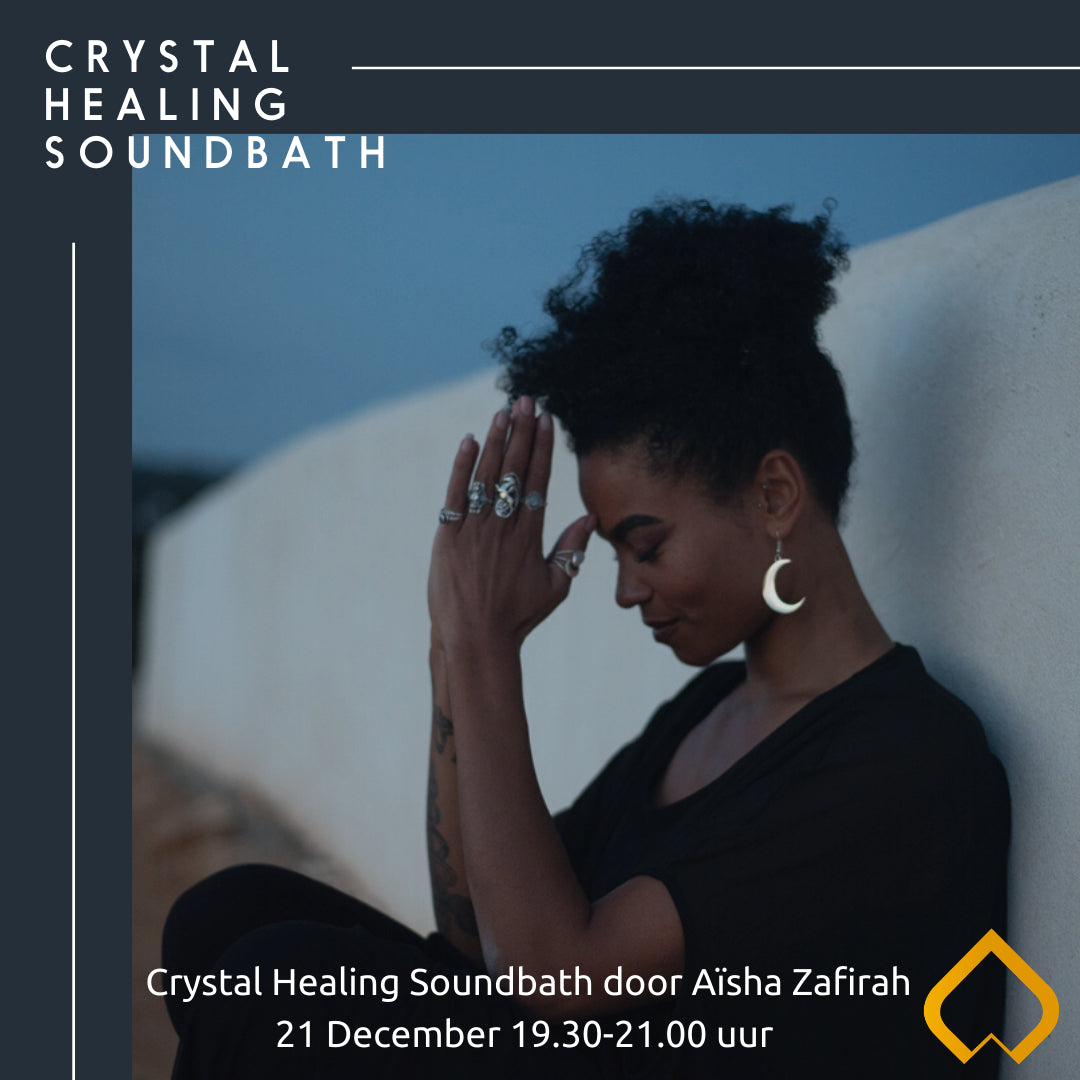 END OF YEAR - Crystal Healing Soundbath Celebration
21 dec 2019
Inmiddels is het een jaarlijks evenement - het Crystal Healing Soundbath met Aïsha Zafirah. En dit jaar wordt het wederom weer speciaal, want we staan niet alleen aan het einde van 2019, maar ook aan het einde van een decennium.
En dit vieren we op 21 december in stijl, waarbij het thema dankbaarheid de rode draad is welke door het gehele event heen geweven zal worden. Aїsha ondersteunt je door middel van bodywork, visualisatie en geleide meditatie in het gepast afsluiten van 2019, waarbij je de verbinding aan zult gaan met de vibratie van dankbaarheid door terug te blikken op positieve en ontroerende gebeurtenissen van het afgelopen jaar én decennium. Hierdoor werk je gelijktijdig aan het verhogen van je eigen trillingsfrequentie die je als gericht signaal het universum in zult sturen - als boodschap om meer van dit soort positieve ervaringen in 2020 te mogen ontvangen.
Het 1,5 uur durende event wordt afgesloten met een diepe meditatie (yoga nidra), die zorgt voor ontspanning, het kalmeren van het zenuwstelsel en helderheid van geest. Hierbij maakt Aïsha gebruik van kristallen klankschalen, drum, soundtubes, zang en nog veel meer. De zuivere klanken van de kristallen klankschalen balanceren de chakra's, zuiveren het (energetisch) lichaam, waardoor je tot een diepe ontspanning kunt komen.
Now's the time - let's celebrate the past and get ready for the future!
Tijd: 19.30-21.00 uur
Prijs: € 25,-*
*Moon Members betalen slechts € 20,- de korting wordt aan de balie verrekend. 
Minimum aantal deelnemers 15
Collection 2019
Sale 70% Off
Title for image