24 maart: Inversion Workshop by Livia Radmanic
Posted by IRENE LE ROY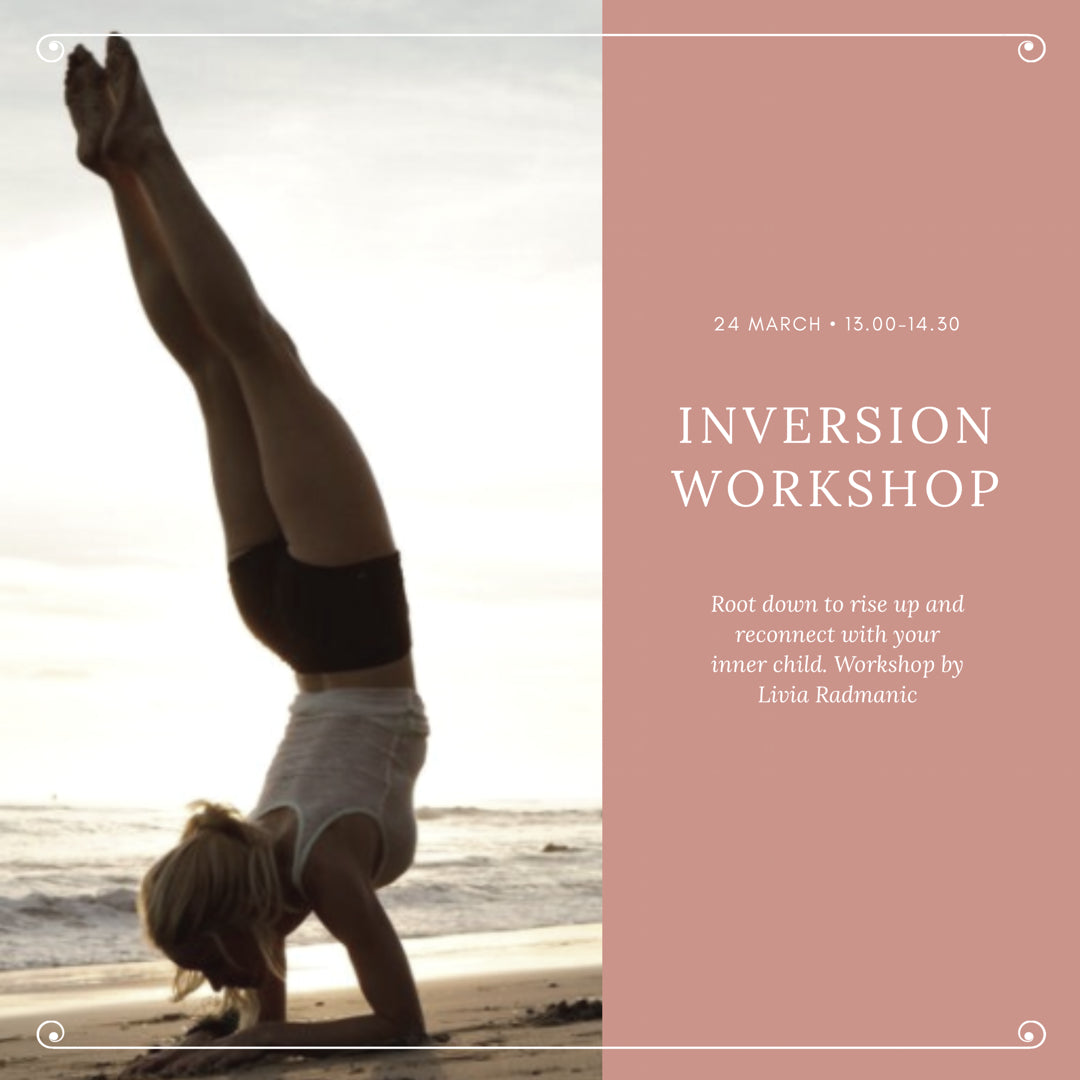 Root down to rise up
All levels are welcome.
Reintroduce you to your inner child, being playful and heart lighted. Beginning of spring is a beautiful time to flip your perspective, let go of the limitations of your mind and learn new invaluable life skill. Go upside down!
Adho mukha vrksasana - hand stand, Sirsasana - head stand, Pincha mayurasana - forearm stand are those asanas in our yoga practice where the heart is higher than the head and gravity takes place.
Inversions are very prominent in Yoga as they provide us with various physical health benefits like releasing back pain, better posture, improving digestion , boosting the immune system, glowing and healthy skin and many more.
Mental benefits like improving concentration, being focused, thinking clear. Better function of the brain, observation, memory. Balancing the hormones will make you feel better, relaxed and settled.
Whether you are a looking to set the foundation for your inversions, to kick up to handstand for the first time or want to refine and deepen your inversion practice, this workshop is for you. Together we will prepare, strengthen and focus the body and mind with a warming and energizing Vinyasa flow especially designed for the practice of inversions.
You will be given the knowledge how to start and continue inverting safe with a good alignment during class and at home. Moving in stages, breaking the postures down and explanations allows every student to take it to their personal level, building confidence and exploring the journey rather than the final "destination".
Trying new and eventually challenging postures, stepping out of our comfort zone brings us back into the present moment and in touch with ourselves. That's where the journey begins.
Feel the freedom of getting upside down with stability, strength and understanding. Immerse yourself into a Inversion Workshop with guidance of Livia Radmanic! We will learn the techniques to develop strength, awareness & confidence while being safe in 'the upside down'.
Let's connect with your inner child and have some fun. 
When: Saturday 24 March
Time: 13.00-2:30pm
Price €30
Reserver your mat via the free Moon Yoga Club app or call 072-7436011
Workshop is English spoken. 
Collection 2019
Sale 70% Off
Title for image