Crescent Moon Yoga Flow XL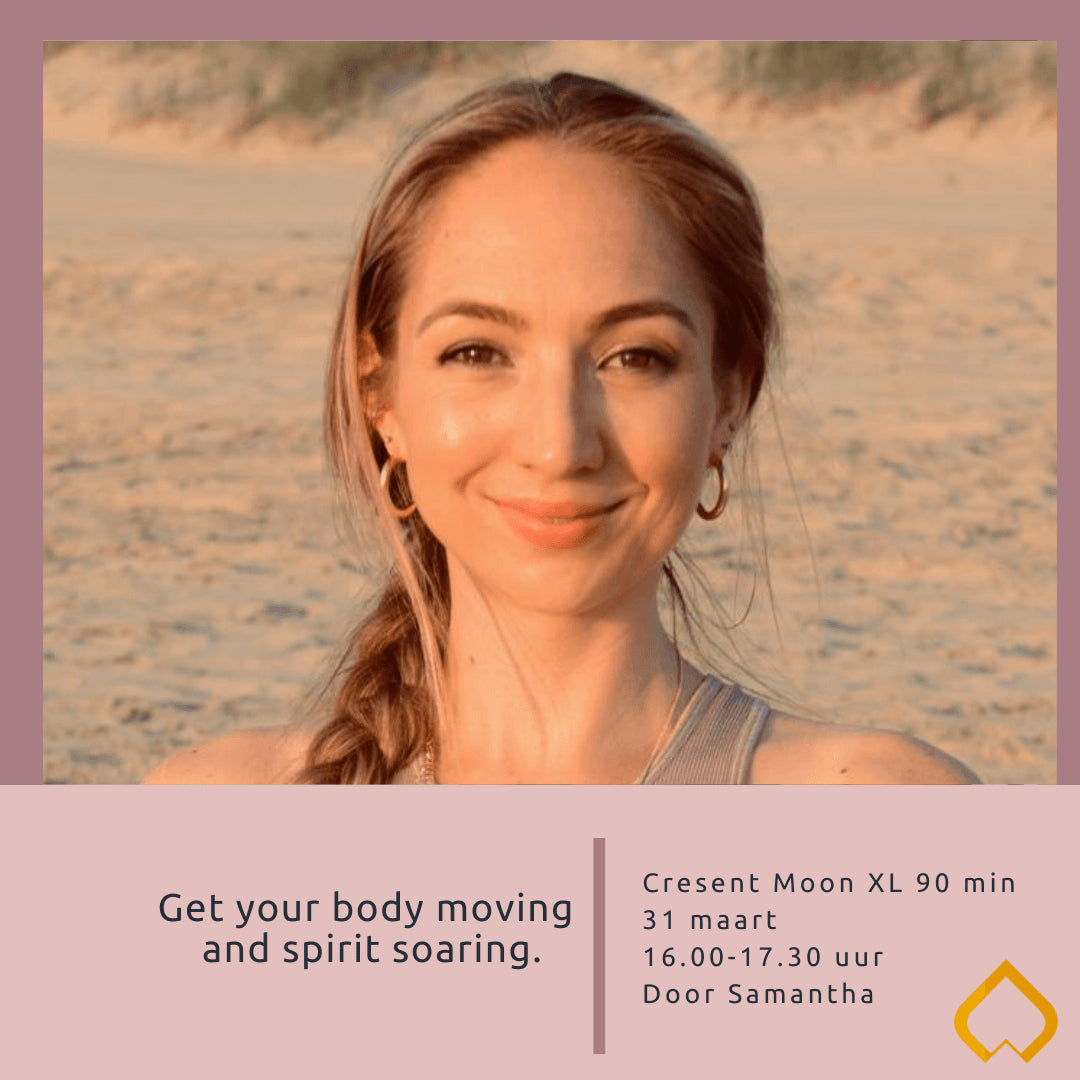 PRODUCT INFORMATION
Kom thuis bij jezelf tijdens deze extra lange Crescent Moon Yoga Flow XL van 90 minuten! Deze Crescent Moon Yoga Flow XL wordt in het Engels gegeven door Samantha Johanson en heeft het volgende thema:
The Crescent Moon Yoga Flow XL is the perfect way to get your body moving and your spirit soaring. With its unique blend of postures and breath work, this class will help you to find balance and harmony within yourself. This class is designed to be both challenging and restorative, allowing you to explore the depths of your practice and discover the power of your own body. The use of props and variations of postures will help you to move more deeply into each pose, while the mindful sequencing and creative transitions will help you to flow gracefully from one pose to the next. With its focus on creatively aligning mind body and spirit and connecting with breath, this class will leave you feeling refreshed and energized. Come join us for an unforgettable experience and explore the joys of yoga!
Crescent Moon Yoga Flow XL
Wanneer: Vrijdag 31 maart
Tijd: 16.00 uur -17.30 uur
Prijs: € 35,-
En het leuke? De les is GRATIS voor Moon Members. Vul bij de discount code het volgende in: moon
Dan krijg je als member 100% korting!
Yoga must haves